World War 1
was only advent of aerial warfare but also submarine warfare. The seas of Europe were filled with German U-boats and the ones feared were the
wolfpacks of Admiral Dönitz, these U-boats lurking the oceans slaughtered so many allied ships and Germany was close to win the war by their Submarine Campaign.
n 1914 the U-boat's chief advantage was to submerge; surface ships had no means to detect a submarine underwater, and no means to attack even if they could, while in the torpedo the U-boat had a weapon that could sink an armoured warship with one shot. Its disadvantages were less obvious, but became apparent during the campaign. While submerged the U-boat was virtually blind and immobile; boats of this era had limited underwater speed and endurance, so needed to be in position before an attack took place, while even on the surface their speed (around 15 knots) was less than the cruising speed of most warships and two thirds that of the most modern dreadnoughts.
One of the unforgettable tragedy made by the German U-boats was the sinking of RMS Lusitania, which was torpedoed by U-20 killing 1,198 passengers, 128 were Americans. The German Naval High Command responded to the incident that their action was valid the passenger ship carried ammunition and military supplies for the British and French troops.
The debate on the U-boat rules of engagement reach the world and affects the reputation of Germany, when World War 1 was about to end the German high command ordered all U-boats to return to their bases.
178 U-boats were lost, with nearly 5,000 men killed, which equals a casualty rate of above one third - a heavy blood toll for some striking successes.
More than 12,000,000 tons of shipping (5,000 ships) had been sunk by U-boats, with the loss of 15,000 lives. 60% of that tonnage was sunk by 22 commanders, the most successful ones were:
| | |
| --- | --- |
| Lothar von Arnauld de la Periere | 454,000 tons |
| Walther Forstmann | 380,000 tons |
| Max Valentiner | 300,000 tons |
| Otto Steinbrinck | 290,000 tons |
| Hans Rose | 214,000 tons |
| Reinhold Saltzwedel | 170,000 tons |
| Waldemar Kophamel | 149,000 tons |
These men were followed by 40 others with sinkings over 100,000 tons.
Here are top World War 1 Pictures of U-Boats
World War 1 Picture - Uboat sunk a merchant vessel
World War 1 Pictures - Top Uboat Captain of U35 that sunk 200 plus ships during World War One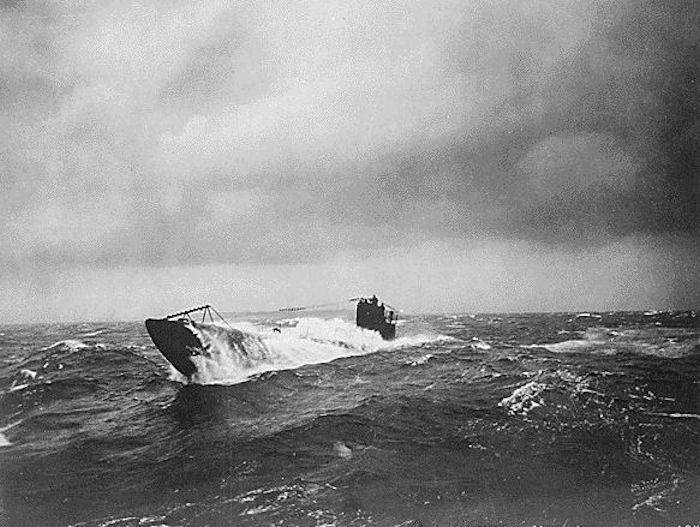 German Uboats Lurking the ocean - World War 1 Pictures